Quilting pongee backpack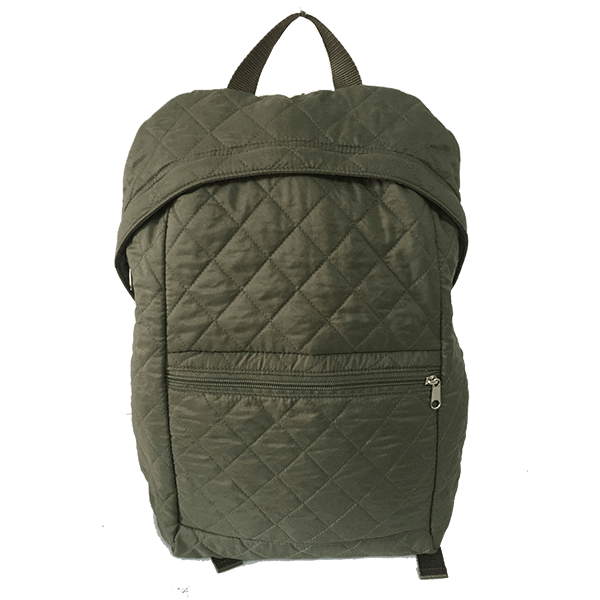 Model:#7109
Size: 20 cm L x 8cm W x 32cm H
Material: polyester pongee with quilting
Add to inquiry
Product Introduction
The Quilting Pongee Backpack is a stylish and versatile accessory that combines fashion and functionality. Crafted from high-quality polyester pongee fabric, this backpack offers durability and a luxurious feel. The quilted design adds a touch of elegance and sophistication to its overall appearance.
With a size of 20 cm in length, 8 cm in width, and 32 cm in height, this backpack provides ample space to carry your belongings in an organized manner. The spacious main compartment can easily accommodate your books, notebooks, and other essentials. There are also additional pockets and compartments, both on the interior and exterior, to help you keep your belongings neatly arranged and easily accessible.
The polyester pongee material used in this backpack is known for its durability and water resistance. This makes it suitable for various weather conditions and ensures that your belongings stay protected. Whether you're commuting to work, going to school, or embarking on a weekend adventure, this backpack can withstand the demands of your daily activities.
Comfort is also a priority with the Quilting Pongee Backpack. The adjustable shoulder straps allow you to find the perfect fit and distribute the weight evenly, reducing strain on your shoulders and back. The padded back panel provides additional support and cushioning, ensuring a comfortable carrying experience even during long hours of use.