Convenient to carry and good-looking mask bag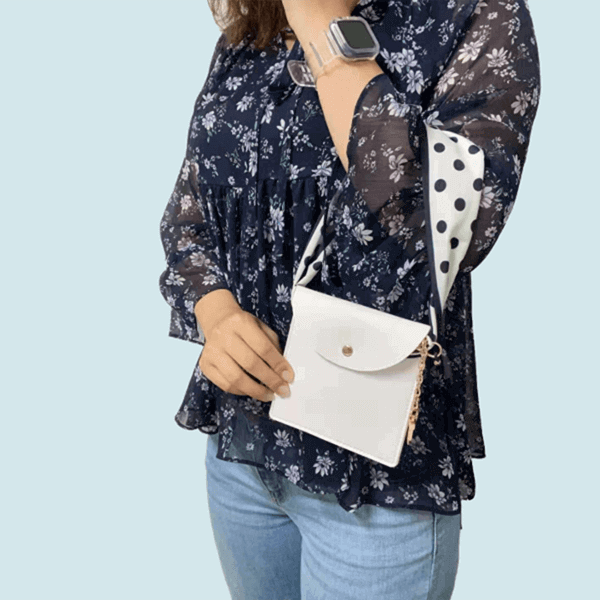 Model:#A21020
Size: 13cm x 13cm
Material: leather and satin chain
Add to inquiry
Product Introduction
The convenient to carry and good-looking mask bag is a must-have accessory for anyone who wants to keep their face masks clean and organized. With its compact size of 13cm x 13cm, it is designed to conveniently hold your masks while ensuring they remain secure and protected.
Made from a combination of leather and satin chain, this mask bag not only serves a functional purpose but also adds a touch of style to your everyday routine. The leather material provides durability and resistance against wear and tear, ensuring that your masks are well-preserved. The satin chain adds an elegant and fashionable element to the bag, making it a statement piece that complements any outfit.
This mask bag is designed with convenience in mind. Its compact size allows it to easily fit into your purse, backpack, or pocket, making it ideal for on-the-go use. Whether you're heading to work, running errands, or traveling, this bag ensures that your masks are always within reach and protected from dust, dirt, and other contaminants.
The interior of the bag is spacious enough to hold multiple masks, allowing you to carry different types or styles depending on your needs. The secure closure ensures that your masks stay in place, preventing them from falling out or getting tangled.