women men polyester quilting weekend travel bag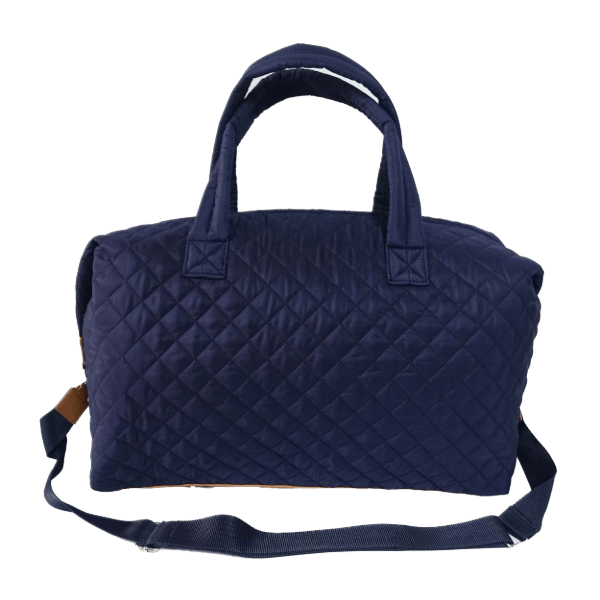 Model:#1976-A
Size: 18.5"L x 8.75"W x 14"H
Material: Polyester 300T/PU fabric
Add to inquiry
Product Introduction
The women's and men's polyester quilting weekend travel bag is a versatile and stylish companion for your weekend getaways and travels. Crafted from high-quality polyester 300T/PU fabric, this bag combines durability, functionality, and aesthetic appeal.
With a size of 18.5 inches in length, 8.75 inches in width, and 14 inches in height, this bag offers ample space to pack all your essentials for a short trip. Its roomy interior provides enough room for clothing, toiletries, and other travel necessities, ensuring you have everything you need at your fingertips.
The polyester quilting design adds a touch of elegance to the bag, making it suitable for both men and women. The quilted pattern not only enhances the bag's visual appeal but also adds extra padding and protection to your belongings. It gives the bag a sophisticated and fashionable look that will surely turn heads wherever you go.
Constructed from durable polyester 300T/PU fabric, this travel bag is built to withstand the rigors of travel. The fabric is known for its strength and resistance to tears and abrasions, ensuring that your bag remains in excellent condition even after multiple trips. It is also water-resistant, providing protection against light rain or spills.