woven pattern PU leather weekend duffle bag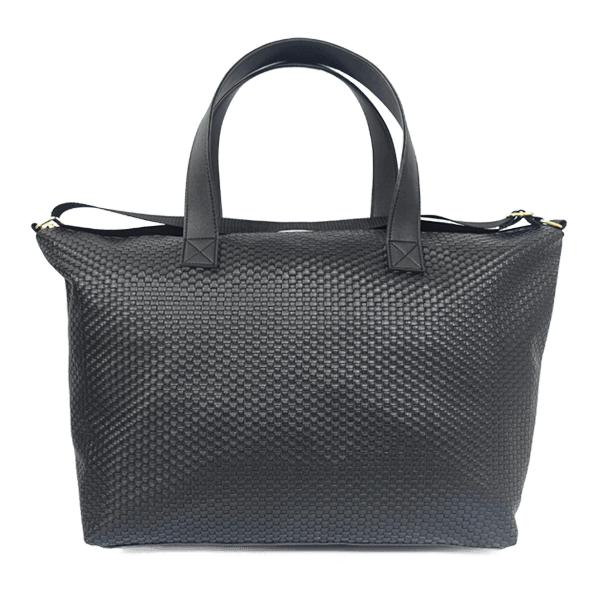 Model:#2084-A
Size: 23"L(top) x 17.5"L(bottom) x 8"W x 13.5"H
Material: woven pattern PU/PVC leahter
Add to inquiry
Product Introduction
The woven pattern PU leather weekend duffle bag is a stylish and versatile accessory that combines fashion and functionality. Whether you're planning a weekend getaway or a short business trip, this bag is designed to meet your travel needs with its spacious interior and durable construction.
Measuring 23 inches in length at the top and 17.5 inches at the bottom, 8 inches in width, and 13.5 inches in height, this duffle bag offers ample space to pack all your essentials for your weekend adventures. From clothing and shoes to toiletries and accessories, you can organize your belongings with ease.
Crafted from high-quality woven pattern PU/PVC leather, this bag exudes sophistication and elegance. The woven texture adds a touch of uniqueness and enhances the overall aesthetic appeal. Not only does it look stylish, but it also ensures durability and long-lasting performance, making it a reliable companion for your travels.
The weekend duffle bag features a well-designed interior that maximizes storage efficiency. The main compartment offers plenty of room for your larger items, while the zippered pockets and smaller compartments provide convenient storage for your smaller essentials. This ensures that you can keep your belongings organized and easily accessible throughout your trip.